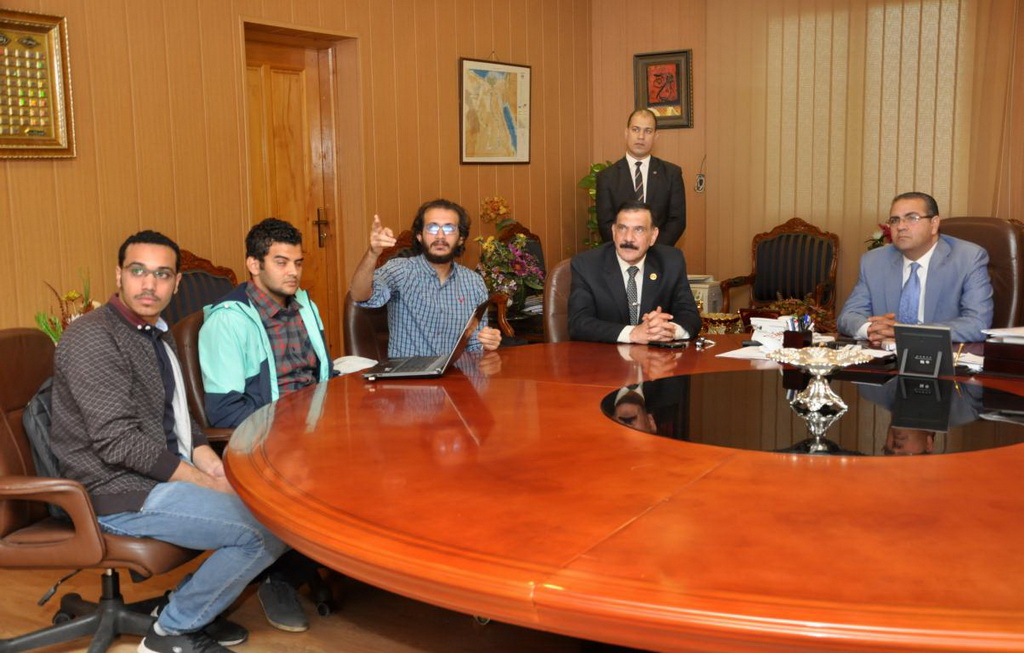 On Thursday 1st December 2016, prof/ Mohamed Kenawy- President of Mansoura University, held a meeting with "Mansoura university formula student team", to discuss the team's achievements and participation in the international competitions.
A team member, pointed out the transforming of the team into an organization to teach students of the Engineering Faculty about motor car, and that they are already working on "Hybrid Solar Cars".
Prof/ Hesham Arafat-vice- Dean for Education and Students' Affairs- Faculty of Engineering, pointed out that the faculty specifying a place for the team inside the faculty's workshops.
Prof/ Kenawy, mentioned the university's support for the team by 250 thousand pounds till now, and assured the University's total and continuous support.