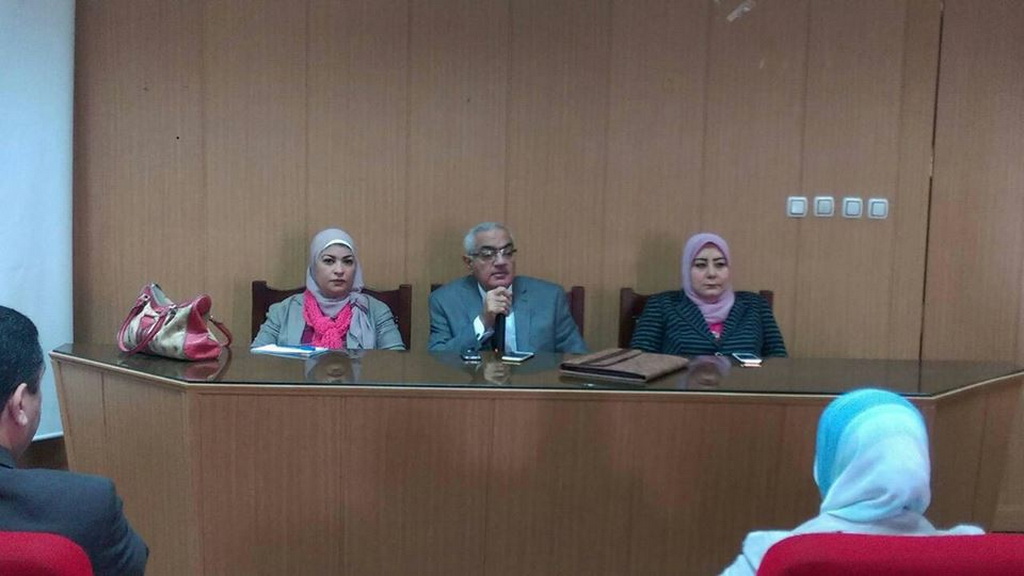 Within the preparations of the faculty of Dentistry to apply for accreditation.
A team work headed by prof/ Ashraf Abd Al Baset - Vice–president for Education and Students' Affairs, and prof/Asmaa Mostafa- Manger of the Quality Assurance Center and Dean of the Faculty of Education, visited the faculty of Dentistry on Tuesday 13th December 2016.
The visit started by a dialogue with the students, to discuss their complaints and suggestions, about the study, curriculum, and labs.
Prof/ Shaza Hamad- Manager of the Quality Assurance Unit, presented about the faculty by a video included, study and lectures halls, labs, library, faculty activities, workshops, and the safety procedures.
Prof/ Essam Al Wakeel, assured the real procedures taken by the faculty to obtain accreditation, by developing the educational process, and solving problems.
Prof/ Ashraf Abd Al Baset, praised the faculty, and assured the university's support for the faculties to get accreditation.
That followed by a meeting with the faculty's staff members to discuss their needs, and their future plans about the educational process.
At the end of the meeting the team followed up the labs and the Manchester program halls which should begin at next year.