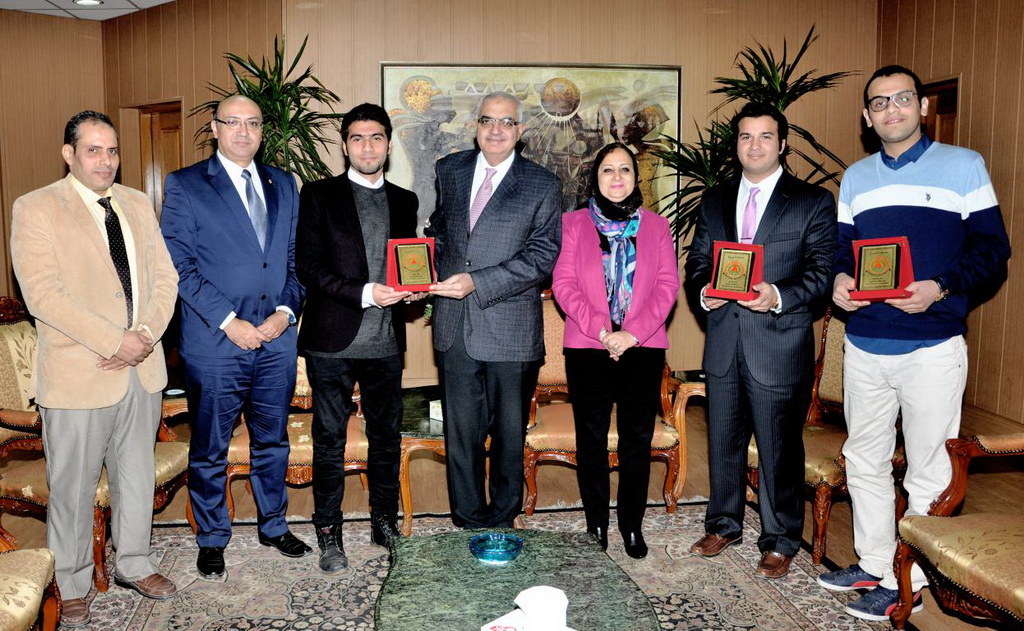 At Monday 19th December a faculty of medicine student was received and honored by prof/ Ashraf Abd Albaset- Vice-president for education and students' affairs for publishing two researches at an international journal "Canadian journal of physiology and pharmacology -journal of epilepsy diseases research".
Its worth to mention that the student will represent the university at the second International Brain Stimulation Conference – Spain, to discuss the results of the research.
Prof/ Abd Albaset also honored two other students for representing Mansoura university by five researches, at Harvard's Medical School and Boston's Children Hospital -Pediatric Sedation outside the Operating Room "2016".
One of them was honored too by prof/ Keira Myson- Head of the conference for being the youngest speaker.