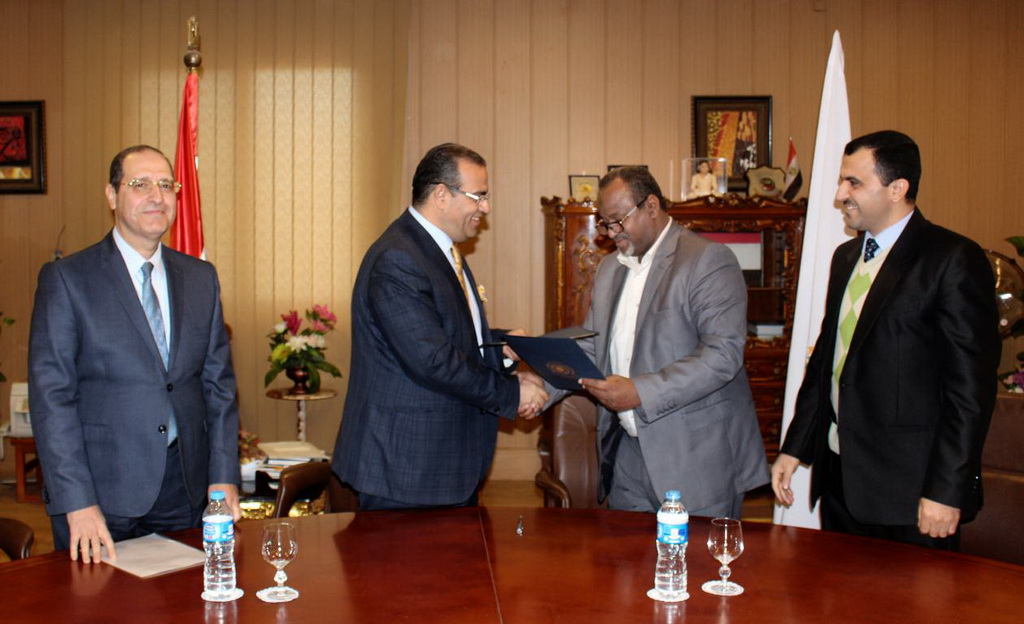 On Tuesday 27th December 2016, prof/ Mohamed Kenawy- president of Mansoura University signed a cooperation protocol with prof/ Alnan weld Almamy – vice- president of Nouakchott University, authorized by prof/ Ahmed Weld Hoba- president of Mauritanian Nouakchott University.
With the presence of prof/ Ashraf Sweilam – vice-president for graduate studies and research affairs.
The cooperation reflects the deep and good political and diplomatic relations between the two countries and the importance of scientific and academic cooperation.
Prof/ Mohamed Kenawy, assured the effective role of Egypt and the university's support for all Arab and African countries in scientific research, education, and technology.
Prof/ Sweilam pointed out that the university is ready to present several academic and scientific services for the Mauritanians.
Prof/ Alnan, mentioned that Nouakchott University needs a development in a variety of sectors as Medical, Engineering, Agricultural, Economic, and Law.