The Iraqi ambassador at Mansoura University
Hits: 1469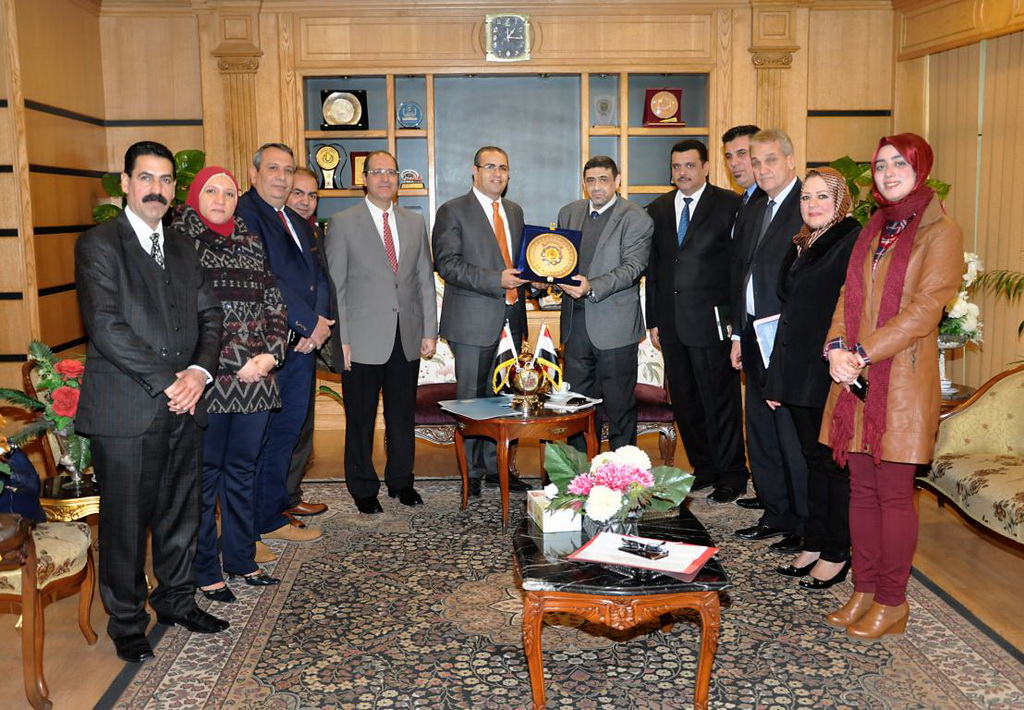 On Wednesday 4th January 2017, prof/ Mohamed Kenawy- president of Mansoura University received the Iraqi embassy delegation to discuss the situations of the Iraqi students during their studying period at the university, and to recognize the services presented for the students and to discuss both academic and cultural cooperation.
A meeting was held by the delegation with the Iraqi students to discuss their private problems and how to solve it to facilitate their study.
Prof/ Mosa Mahdy – Iraqi ambassador, thanked the University for the great efforts, and expressed the desire of the Iraqi higher education ministry to twin with the Egyptian universities especially Mansoura university.
Prof/ Kenawy, assured the deep relations between the two countries, and the rule of Mansoura University in supporting the Iraqi students to be a real ambassadors for Mansoura University at their home.

---