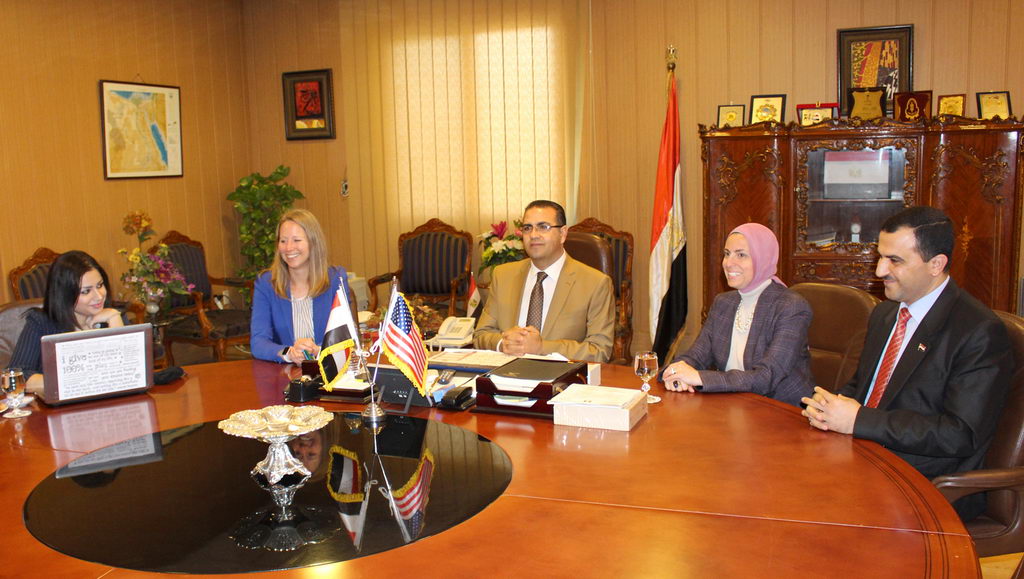 On Wednesday 15th March 2017, prof/ Mohamed Kenawy – president of Mansoura University received Mrs. / Haita – grants official at the American consulate in Alexandria.
The meeting was on the sideline of a seminar entitled "the USA grants" at the conference hall – public administration – Mansoura University.
The seminar aimed at identifying the offered grants by the USA for both students and researchers and how to obtain it.
They also pointed out the benefits of travelling and studying in America, how to apply for the grants and the most important universities to apply at.