The Third Annual Conference of the Stem Cell at Mansoura University
Hits: 1265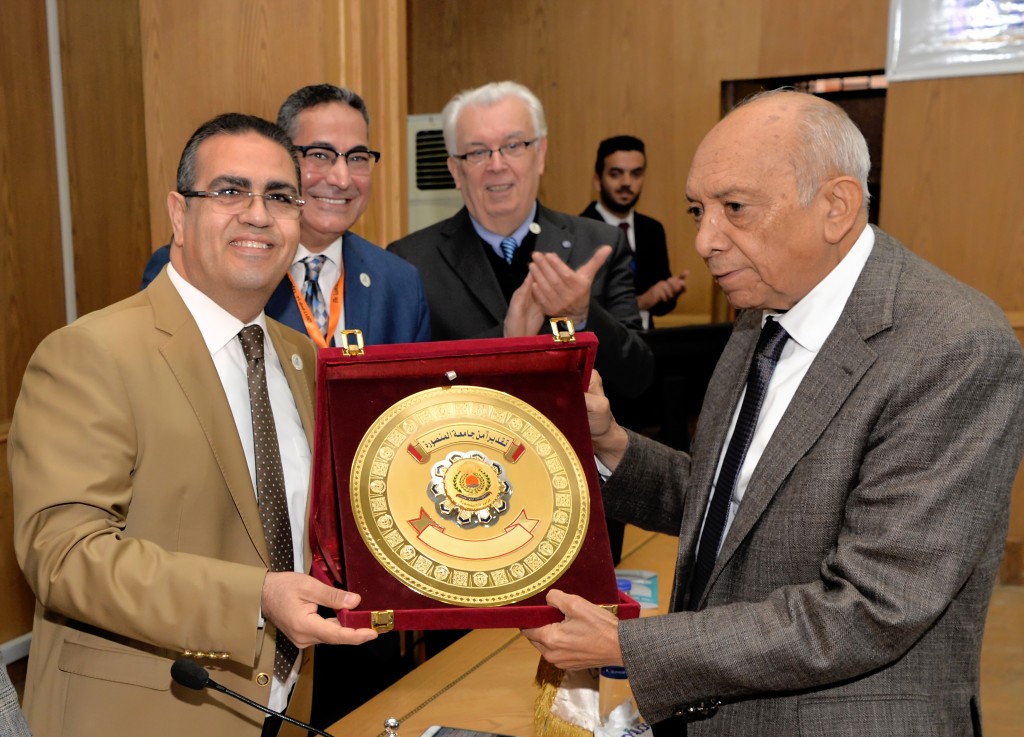 The third annual conference of the Stem Cell at Mansoura University was opened on Wednesday 13th December 2017, in the hall of Dr. Ibrahim Abu-Naga.
In the presence of Prof/ Mohamed Kenawy - President of Mansoura University, Prof/ Ashraf Abel Basset - Vice-President of Mansoura University for Education and Students Affairs and Prof/ Ashraf Sweilam - Vice President for Post-graduate Studies and Research.
The conference was attended by Prof/ Dominique Sharon - Professor of Immunology at the University of Paris and Dr. / Andreas Baba Fares - Representative of the Hellenic Bank of the umbilical cord blood bank
The conference aims at reviewing the role of stem cells center at Mansoura University, the stem cells researches and role of these researches in the treatment of patients through six scientific sessions and 25 research papers.
The most important new topics discussed during the conference are the transformation of umbilical cord stem cells into bone and cartilage cells, the mechanism of repair of damaged kidney cells by injecting them with stem cells and the factors affecting the formation of umbilical cord and its effect on the efficiency of umbilical cord stem cells.
---