Opening New Specialized Neurosurgery Clinics at Mansoura University
Hits: 5319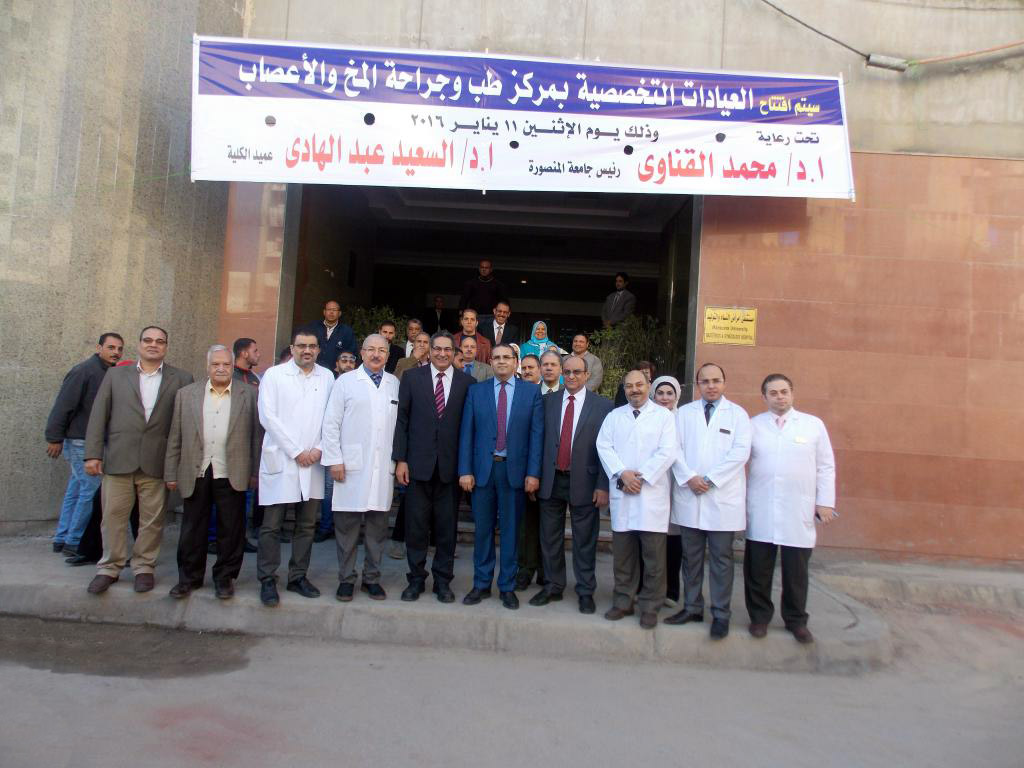 For developing the medical services at Mansoura University, Prof. Mohamed Kenawy; President of Mansoura University opened on Monday the 11th of Jan. 2016 eight Neurosurgery specialized clinics follow the Mansoura University Neurology Medical Center, which includes two important specialties: Neurology and Neurosurgery.
The specialized clinics include eight sub-specialties fall under Neurology specialty represented in the stroke clinic, epilepsy clinic, Alzheimer Clinic, Headache Clinic, the nervous system multiple rigidities clinic, sleeping disease clinic, Parkinson clinic, and muscles and peripheral nerve diseases clinic. They also include neurosurgery specialty that includes brain tumors surgeries, skull base surgeries, spine and peripheral nerve surgeries, Vascular and cerebral Surgeries, interventional catheterization and neurosurgery in children.
Opening the new specialist clinics aims at paying more attention to the patients and providing them with better service and direct communication with more specialized doctors taking into account the distribution of all faculty members of the Department of Neurosurgery on all the patients, so every doctor will be able to follow the latest developments in the diagnosis and treatment.
The Neurosurgery Medical Center is frequented by a large number of patients and visitors up to 11049 patients per year.

---