President of Mansoura University received the Kano's Governor
Hits: 2512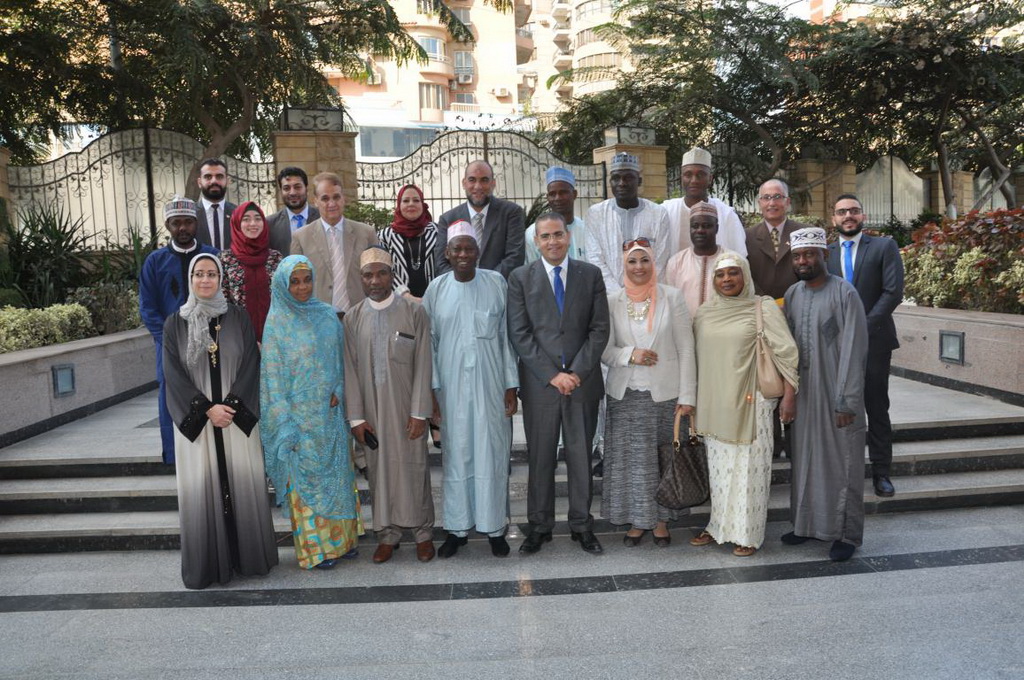 A Nigerian delegation headed by prof/ Abdullah Omar Gandogy - governor of Kano, was received by prof/ Mohamed Kenawy –president of Mansoura university on Monday 7th November 2016 to discuss the establishment of a new branch of Mansoura university in Nigeria.
The delegation included prof/ Hafsa Omar Gandogy, Mr. / Mohamed Abd Elkader- the Nigerian ambassador, prof/ Fatma Omar- responsible for Kano's international grants and prof/ Hussin Garba – secretary of education.
And with the presence of Prof/Ashraf Abd Albaset Vice-president for students' affairs, prof/ Amina El Nemr- Dean of the nursing faculty, prof Hossam El Deen Mostafa –the supervisor of the international relationships.
Prof/ Abdullah expressed his thanks for prof/ Kenawy - president of Mansoura University and the management of the faculty of nursing for taking care of the Nigerian students and giving the medical care for the injured Nigerian student.
During the meeting they have been agreed that Nigeria will provide the necessary buildings for the university and the scientific expertise will be provided by Mansoura University.

---