Organizing a seminar to encourage ideas and support small and medium industries – faculty of engineering
Hits: 2275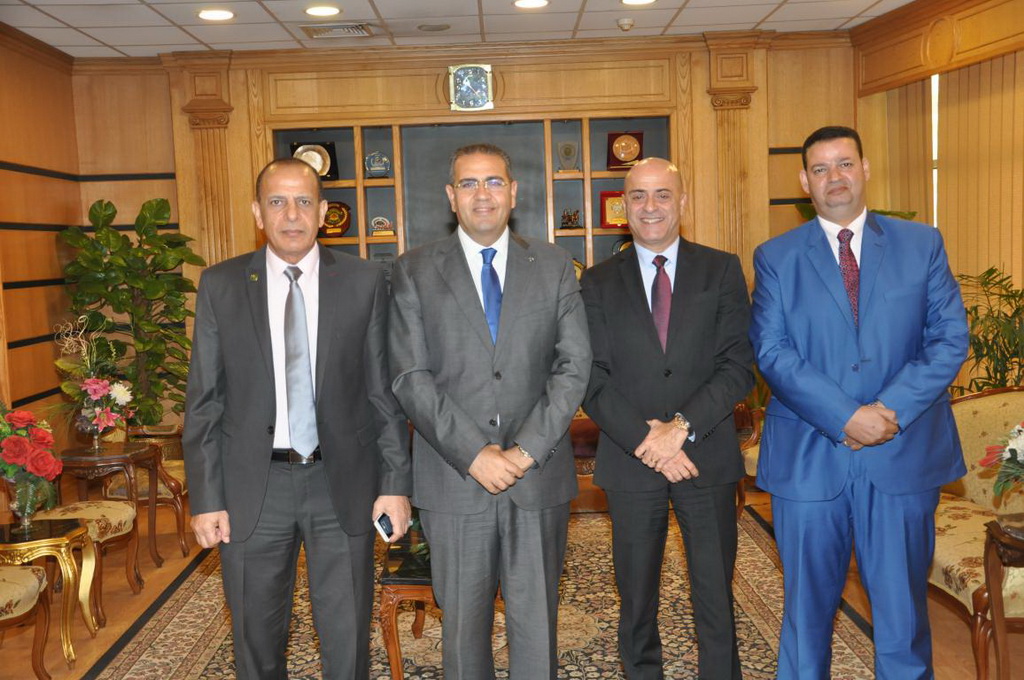 Within the framework of Mansoura University's ambitious strategy, prof/ Mohamed Kenawy- president of Mansoura University met Eng. / Mahmoud Ahmed Kamal- vice executive manager for Egyptian industries union for governor relationships, the executive manager for companies' management unit in the Egyptian industries union and the manager of industries support in the union.
The meeting was on the sideline of a seminar organized by the faculty of Engineering on Monday 8th November 2016 entitled "identifying the competition of connecting the academic education with industry needs"
With the presence of prof/ Zaki Zidan, vice-president for community service and environmental development, prof/ Mohamed Al Saeed -Dean of the Faculty of Engineering, prof/ Maher Abd Alrazak- vice-dean for community service and environmental development, and prof/ Ibrahim Al Sharkawy- manager of small and medium industries support center.
Eng. / Mahmoud kamal mentioned that the main aim of this union is to coordinate on the national and local levels, through the unit's main themes.
Prof/ Mohamed Al Saeed, assured the importance of the center, and how importance to develop its performance to serve the educational process, then he presented the competition.
Prof/ Ibrahim Al Sharkawy, mentioned the importance of designing and establishing a web site for the center to facilitate the communication among the center and students, researchers, and the owners of the new ideas.

---