President of Mansoura University receives the Head of National Council for Women
Hits: 2181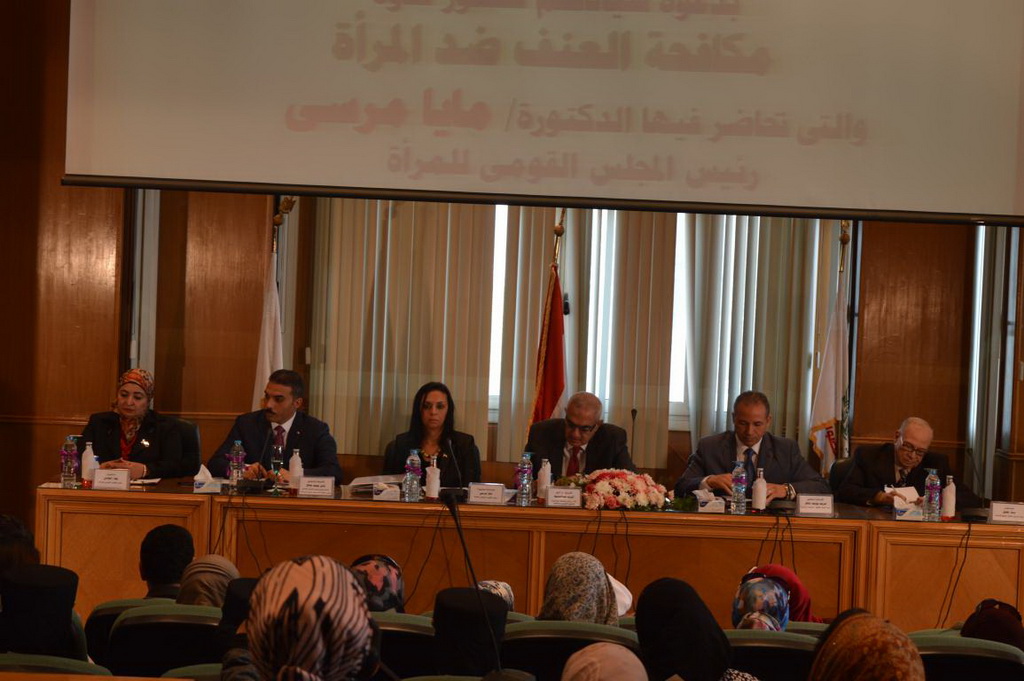 On Wednesday 21st December 2016, prof/ Mohamed Kenawy- president of Mansoura university, received prof/ Maya Morsi- Head of national council for women, on the sideline of a seminar entitled " fighting violence against women" organized by the faculty of law.
The seminar aims to aware university's students and all Egyptian citizens of the violence and how to face harassment, the side effects of circumcision, violence against women and family violence.
Prof/ Abd Albaset assured the role of the university and that the university is not separated from the society and social problems.
Prof/ Maya, expressed her proud for adopting that set of businessmen for such issue, pointing out that violence against women is an international issue and that's why the Egyptian people should face and transport a positive picture to the whole world.

---