A new twinning program between Mansoura University and Manchester University – England
Hits: 6171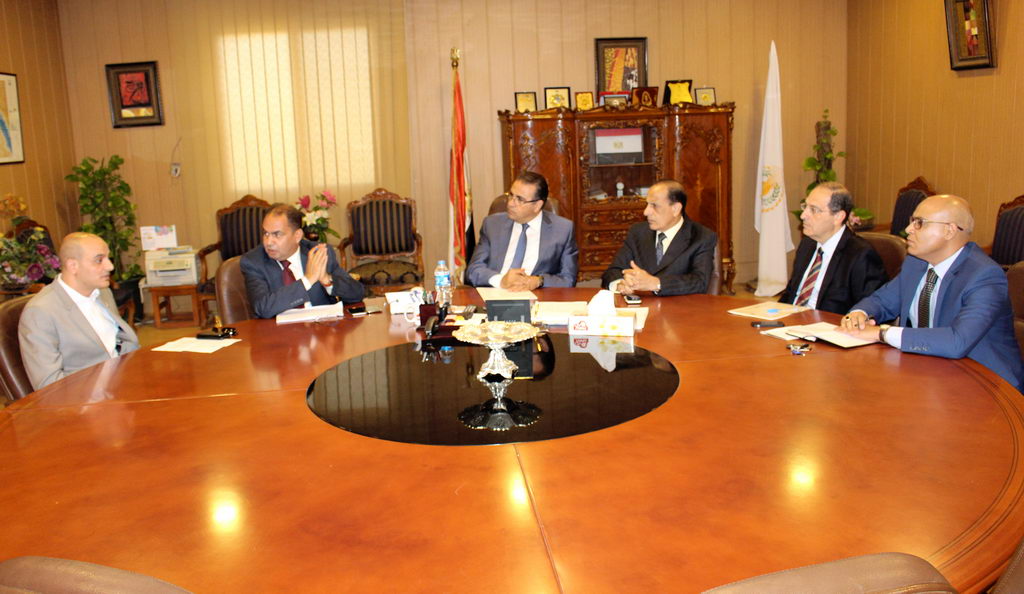 On Wednesday 23rd August 2017, Prof/ Mohamed Kenawy – president of Mansoura University held a meeting to discuss the details of the new twinning program "Finance, Accounting and Economics" between Faculty of Commerce – Mansoura University and Manchester University.
With the presence of prof/ Ashraf Sweilam – vice –president for postgraduates and research affairs, prof/ Zaki Zidan – vice- president for community service and environmental development affairs, prof/ Mohamed Atwa – Dean of the Faculty of Commerce and prof/ Hussin Ali – Professor of Finance and Banking – Manchester University.
Prof/ Hussein, pointed out that the Manchester University is accredited by three international authorities, the study duration is four years with the same course contents, the student will get a double accredited certification by both Manchester University and Mansoura University, and that the university will offer six months training for lecturers.
On his side prof/ Kenawy stressed on the importance of the universities twinning, and that this new program will qualify the students to compete nationally and internationally.

---